Burrumbuttock Hay Runners Hit Cobar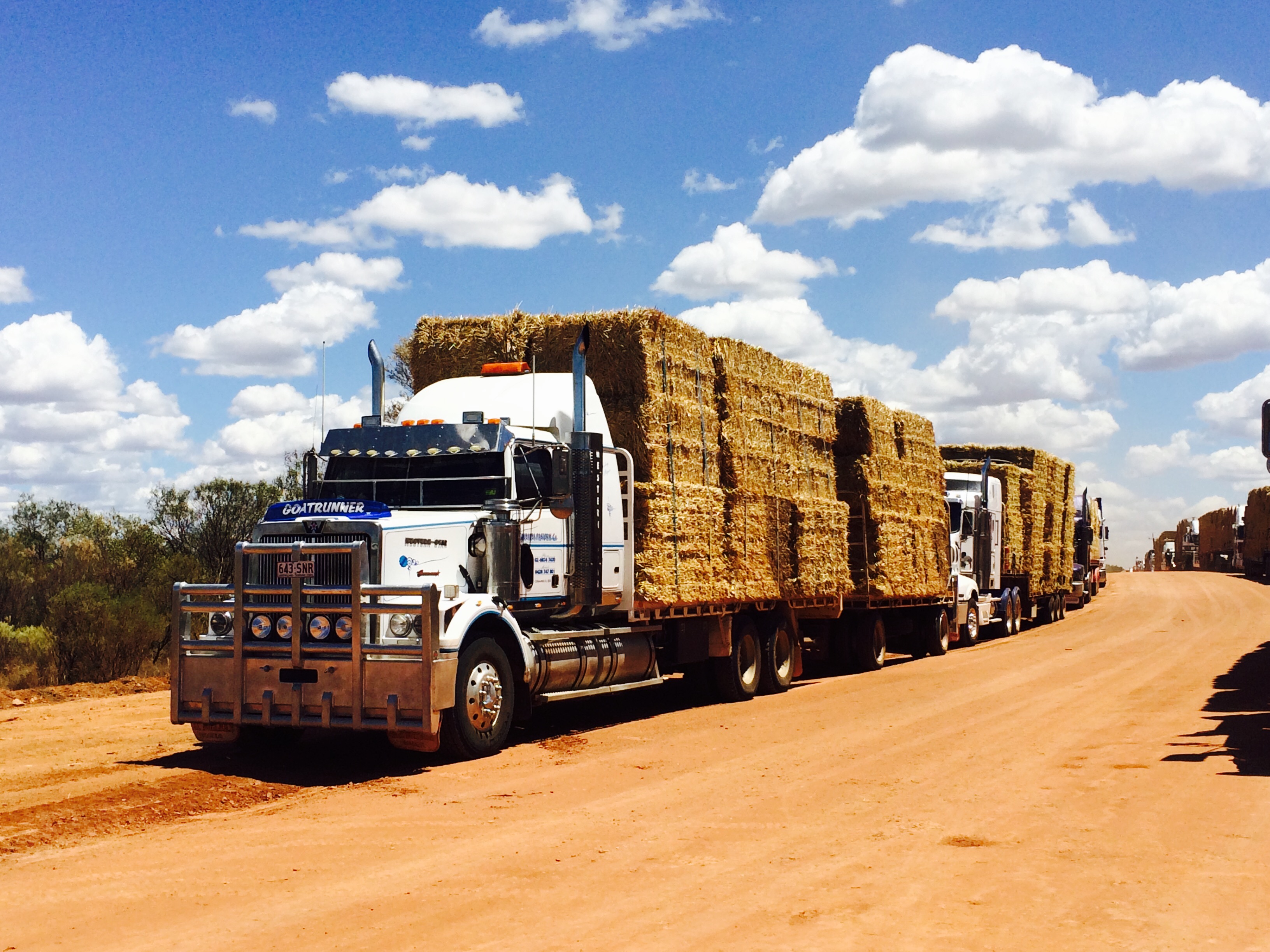 Inland Petroleum was thrilled to be involved with the Burrumbuttock Hay Run last Wednesday.
The trucks called into Cobar for lunch. Our service station manager, Mandy and her team put on a BBQ for the truckies and their offsiders, 'fuelling them up' to get them to their next stop on the run, Barringun on the NSW/QLD border. Mandy provided sausage sandwiches, freshly made wraps and cold cans of drink to keep the team going. There were 119 trucks, not to mention the numerous passengers, support vehicles and spectators. It was a mammoth effort for all involved.
The hay was destined for Ilfracombe QLD, where some farmers have not seen rain for a number of years. 119 Trucks with 160 trailers seems like an enormous amount of hay, however in reality most of it will be gone by now. Yet, the morale booster this act of kindness will give to many of the farmers will go a lot further. It's a reminder that people haven't forgotten them during this tough time. The media coverage from the hay run will also be invaluable in reminding city people that there are still farmers doing it tough.
Inland Petroleum was honoured to a part of such a fantastic cause. It was a spectacular site to see 119 trucks cruise down the main street of Cobar being waved on by the local community.
---
---